RJ Plast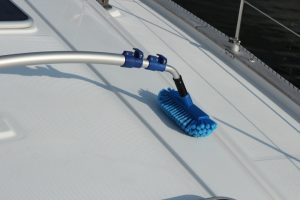 The cooperation with Alu Parts has been a positive experience from the start. Over just this past year, we have carried out five new projects with them. Alu Parts contribute with all their competences from idea to the finished product. Product and process adjustments are carried out quickly and efficiently. Currently, we are cooperating on production orders and when it comes to delivery, all agreements are honoured.
Stig Laursen, RJ Plast
LEAX A/S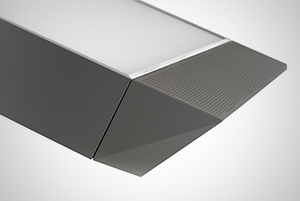 We have used Alu Parts for the mechanical development of a cabinet for medicinal therapy equipment. The starting point was a design drawing from an industrial designer, and Alu Parts' contribution was the detailed construction, choice of materials and surfaces and establishing the production foundation for the 0-series. The task was handled with great creativity and honouring both the financial and timing framework. Alu Parts handled the specific requirements from the electronical part – such as critical requirements concerning ventilation – to the inevitable changes in specifications. The result is a product, which attracts attention and when looking closer radiates quality.
Kristian N. Lund, LEAX A/S
Scanditron A/S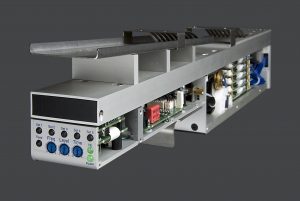 Throughout our many years of working with Alu Parts on development and production of feeder systems for Japanese assembly robots, we have seen great flexibility, commitment and inventiveness in the combination of electronics and mechanics, which has given us great success in this area with export of our products to all over the world, as a result.
Per Nørup, Scanditron Danmark A/S
Bang & Olufsen A/S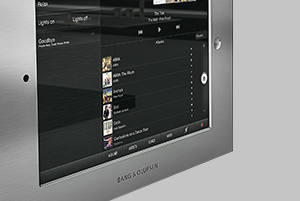 We have worked with Alu Parts in projects, where they have contributed from idea to a design we can approve. Alu Parts has handled both the creative suggestions and developed prototypes, which allowed us to select the final solution. They have developed solutions from concept to final product, delivered in correct packaging directly to our warehouse. The creativity at Alu Parts is high and they have great sub-suppliers. In a project involving items from other suppliers they have been the critical eye on our behalf. They have made everything from larger productions to individual solutions tailor-made to a specific customer. We have used them for special solutions for our VIP customers in international hotels, which needed custom-made brackets in a very small number.
Brian Bjørn Hansen, Bang & Olufsen a/s
Jysk Trykluft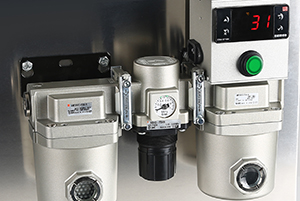 Alu Parts has been part of the development team in our Air Heater, a heating system used for compressed air supplied respiratory equipment. The task was to manufacture a small specialized component with a large surface which could serve as heat sink. In addition, they were commissioned to design and manufacture a housing for the electrical components. Alu Parts delivered the product at a fair price and in excellent quality. This is not the last time we will be using Alu Parts.
Peder Kruse, Jysk Trykluft
SBD Equipment A/S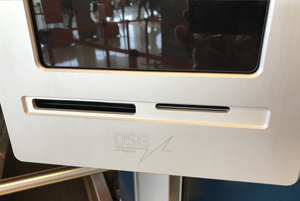 The choice of sub-supplier for specialized processes is both important and often difficult. Alu Parts has made it easy for us. High quality combined with a reasonable price is practically a precondition today. Alu Parts really distinguishes from the others in their solution-oriented approach, also to challenging tasks. As long as this attitude prevails in the company, we will remain a loyal customer.
Anders Boel, SBD Equipment A/S